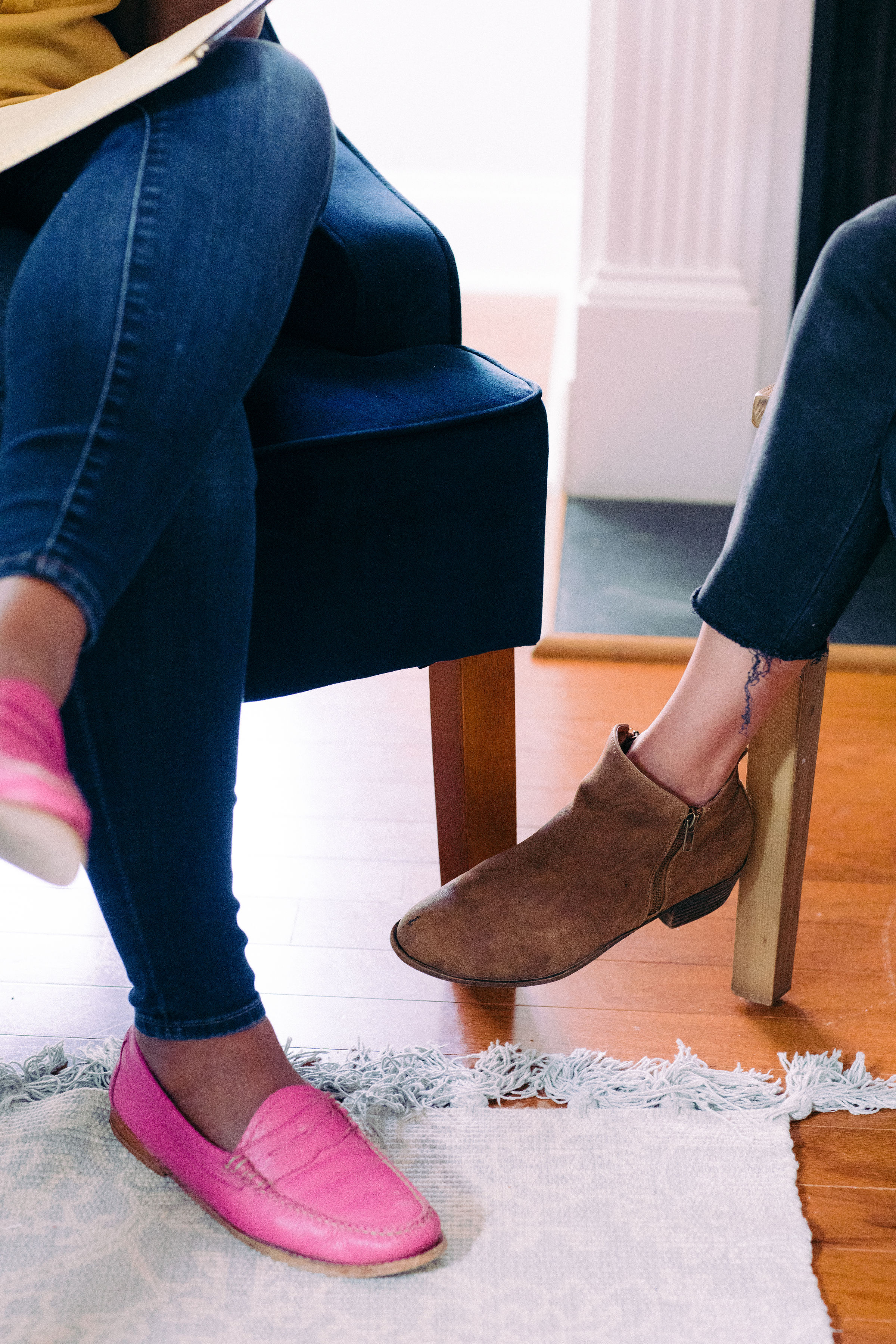 Want Less Stress, More Connection?
There are seasons of life that are glorious. We've conquered that mountain, our voices are strong, our confidence is flying high.
But when the way forward doesn't seem clear, the challenges feel overwhelming, and the next step seems impossible, it can be difficult to speak.
To share what's happening inside with the people we trust.
To let down our guard and give ourselves permission to be so that we can make the choice to become.
This growing into who we are journey is not a glamorous process. In many ways, it is bone-level wearying.
But when it is dark, our voices have not left us. They have not disappeared. The stillness of the present moment is not the destination of our lives, it is the choice we're making today so we can grow into our tomorrows.
Finding our voice is not about an external performance. About how many people agree with our choice or have validated our decisions.
This is a deep, gut-level, coming to terms with believing that who we are is exactly who we're supposed to be. Accepting that the challenges we face aren't the containers in which we live our lives, they're the stepping stones that lead us towards the hope we want to create.
When there are closing doors. When there is the feeling of being utterly overwhelmed. When there is distance between who we are and who we thought we were going to be.
That is when our voices are glowing within us. Calling us to embrace living our truths so that we can speak our truths.
Calling us to share precisely who we are, where we are, right now.
Because the moment we're convinced we've lost our voice usually comes just before the moment we discover we've found it.