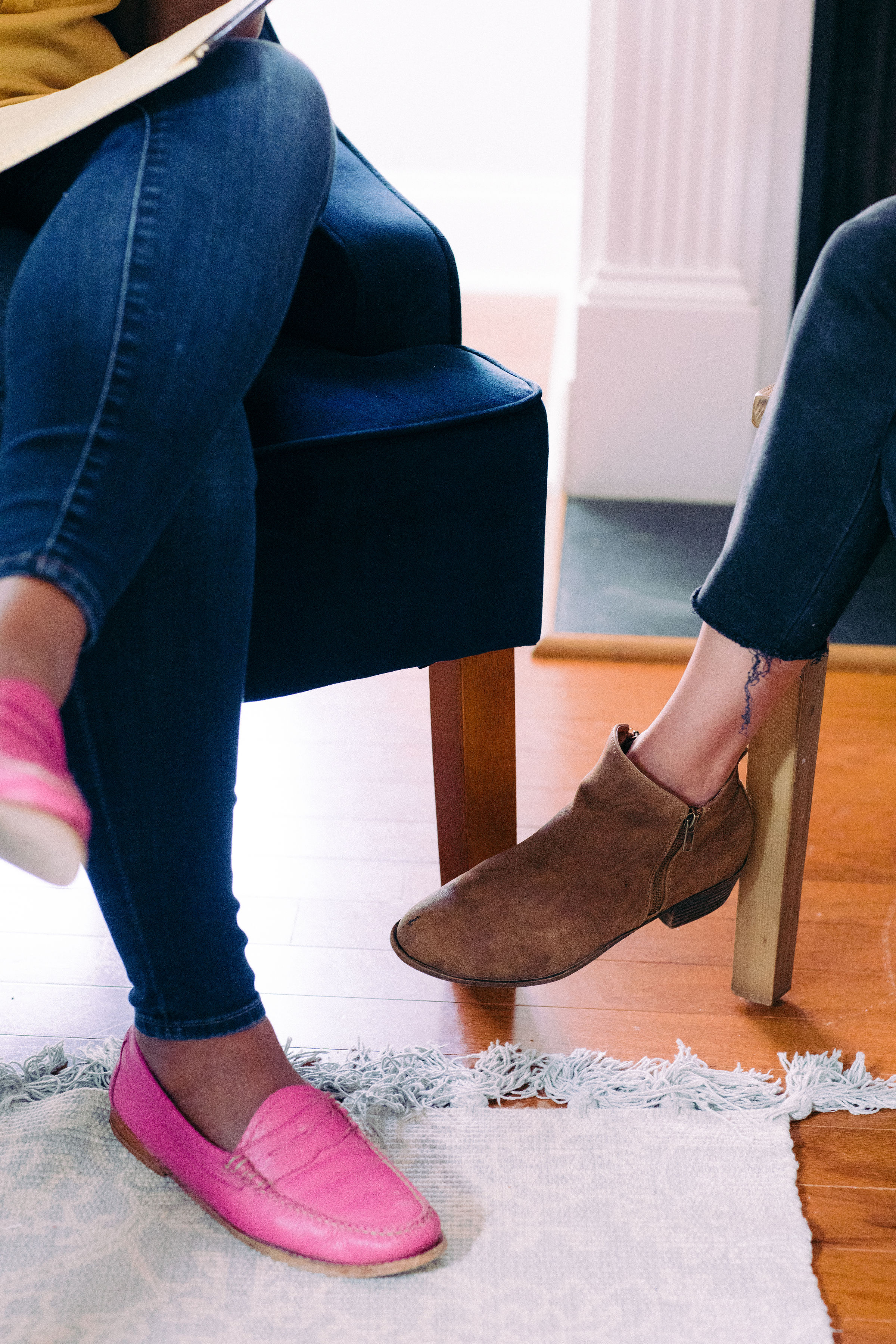 Want Less Stress, More Connection?
Just in case you're ever feeling disappointed after a conversation about race, and you're not sure where to do next, I've got two Tiny Tips to share with you:

Tiny Tip 1: Remember what you value most. Painful conversations can cut so deep that we convince ourselves that shutting down and pulling away from everyone can seem like the best option. But one conversation isn't every conversation. Grab a sticky note, and remind yourself about what you love most about good conversation. Write it down. And as you head into future conversations about race, let the things you value guide you through instead of turning the Big Eye on yourself.

Tiny Tip 2: Give yourself time to feel. Sometimes, we're so quick to label disappointment as being "bad" or "weak" that we skip processing and go straight to performing. Pretending everything's OK. Sticking to the script. Limiting ourselves to the words we think we're supposed to say. Let's try this instead: Find nurturing people and places where we can just be. And as we process, stay curious. Ask questions. Listen to unfamiliar stories. And choose active learning over judgment so we can take a step towards practicing having conversations about race - instead of punishing ourselves for not knowing something we haven't had the chance to learn as yet.