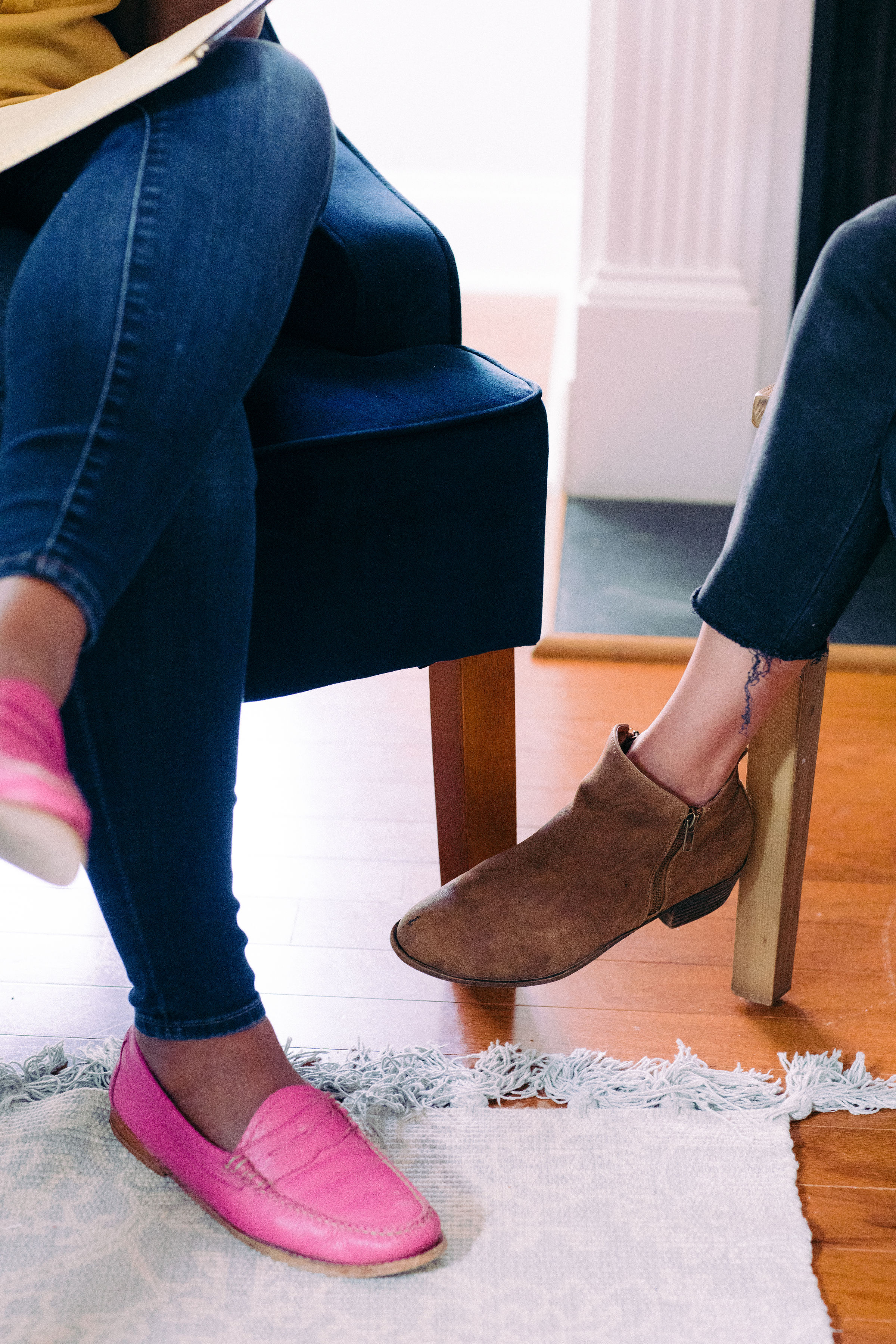 Want Less Stress, More Connection?
Life often unfolds in unexpected ways. We think one thing is about to happen, and then something we couldn't have anticipated comes our way instead.
It's enough to trip us up.
When our expectations don't quite match the reality before us, we have a choice to make. Either we stay knocked down, trapped in The Story About How We Think Things Should Be, or we breathe deep and choose to step forward into the reality before us.
We don't always have to know what's coming next. But we do need to be willing to choose to release our expectations and open our arms so we can embrace This Moment and climb back up on our feet.