We're divided, and it hurts. But we can learn how to connect across the space between us.
Hi, I'm Krystle. I help curious, socially-conscious, and open-hearted individuals and organizations learn how to navigate the race conversation.
We feel torn, divided, and alone. That's why I create calming, safe spaces to facilitate dialogue that unclogs communication pipelines and improves connection.
There's a big gap between assuming we should already know how to have the race conversation, and becoming equipped with the tools we need to actually have productive conversations about race that build shared understanding.
I'm here to help you connect-the-dots so we can close the gap. Because life is less lonely when our stories are woven together.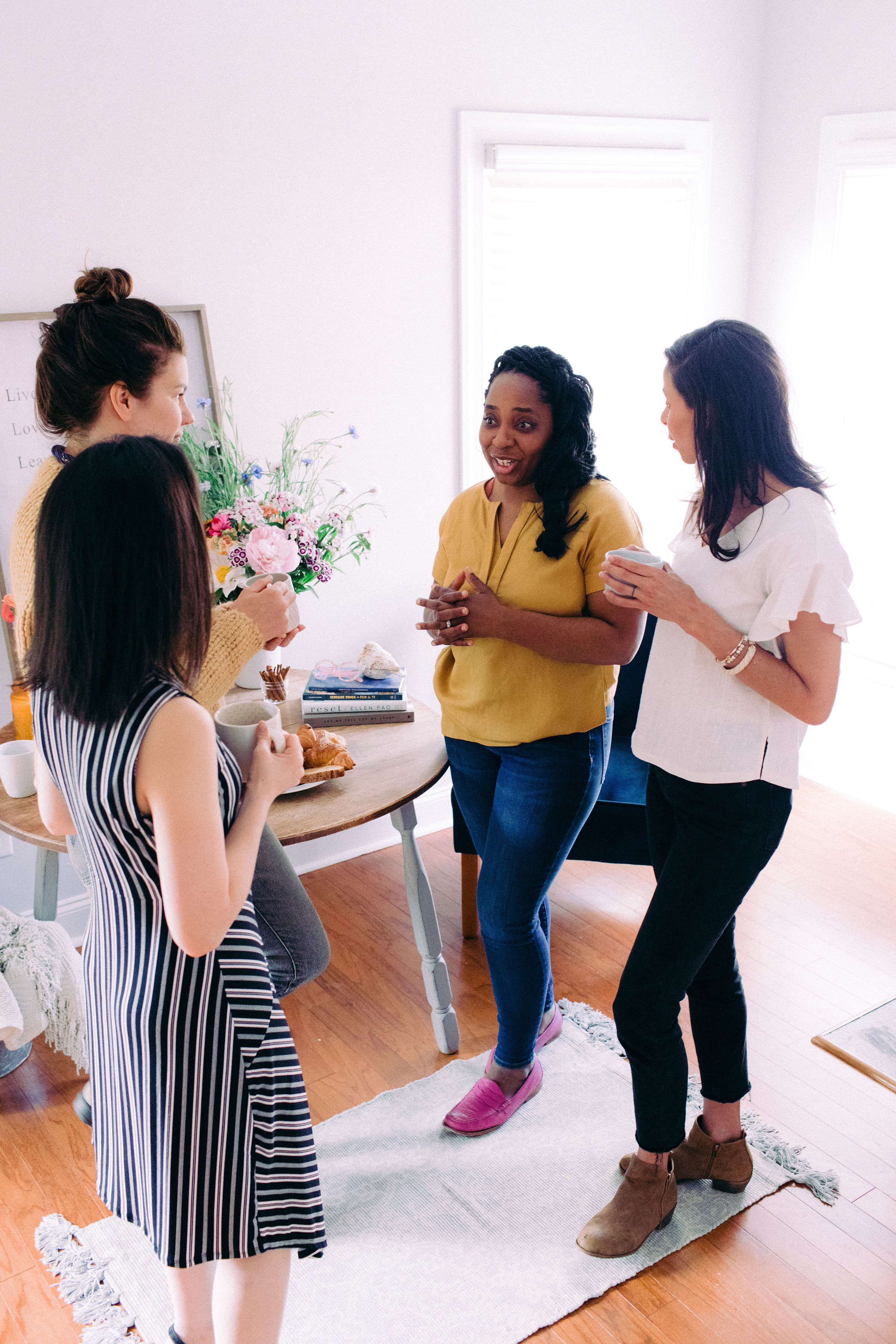 Do you want to feel more connected?
Learn 3 practical strategies to stop tip-toeing + start connecting when race comes up (even if you're afraid).
Read my daily blog.
I write about how we can make simple, conscious choices that create more connection and belonging in the world, one conversation at a time. Sign up to get fresh perspective + practical support daily.
Need tools to help you have better conversations about race?
A safe space to talk about hard things with (not at) each other.
Join the conversation. Real people, real feelings, real conversations about race. Hosted by Krystle Cobran (yours truly). Click the button to listen to Season One.
Are you ready to make room for connection?
The best way to reach me.
Leave me a note using the Got a Question button above.
You can connect with me on Social Media too.
Instagram: Follow me @krystlecobran. I share my daily blog, stories, inspirational videos, and helpful resources.
Facebook: Follow me @cobrankrystle. I repost my daily blog.
Pinterest: Follow me @krystlecobran. I repost inspirational excerpts from my daily blog.
Twitter: Follow me @krystlecobran. Please note that there is no active tweeting. I repost my daily blog here. Be sure to visit my blog daily, and follow me on Instagram if you want the most current social media updates.
LinkedIn: This is where I share content focused on effective communication, stress-relief, and connection. You can find me using my name: Krystle Cobran.
Speaking
To book me for a speaking engagement, please start here.